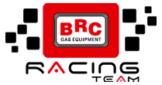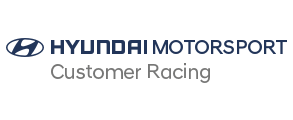 BRC Racing Team is the racing department of BRC Gas Equipment, world leader in the production of systems and components for LPG and CNG conversion of vehicles.
BRC Racing Team is an integrated project of R&D and Marketing, aimed at promoting the brand and the corporate image through Motorsport.
BRC Gas Equipment is a subsidiary company to WESTPORT FUEL SYSTEMS GROUP, a premier, global group for the engineering, manufacturing and supply of alternative fuel systems and components.
Based on the road-going i30 model, in line with the TCR regulations, the i30 N TCR is powered by a two-litre turbocharged engine connected to a six-speed sequential gearbox and is fitted with a 100-litre fuel tank.
Engine
2-litre turbocharged engine transversally installed with direct injection
distribution: two overhead camshafts, 16 valves
max. output: 340hp @ 6600 rpm
max. torque 460nm @ 3200 rpm
Bodyshell
Hyundai Motorsport designed lightweight high-tensile steel rollcage
Transmission
6-speed sequential gearbox with paddle shifters
Suspension
Front McPherson struts, rear 4-arm multi-link, Adjustable dampers
Interior
Sabelt race seats and 6-point, HANS compatible, harness
Fuel System
100-litre fuel tank with endurance refuelling capability
Wheels
Braid 10″x18″ aerodynamic rims, specifically designed for Hyundai Motorsport
Brakes
Brembo Front 6-piston callipers with 380mm diameter ventilated brake discs
rear 2-piston callipers with 278mm brake discs
Dimensions
length: 4450 mm
width: 1950 mm
wheelbase: 2650 mm
minimum weight: 1265 kg including the driver